This is an old revision of the document!
---
Events
2018
2017
2016
2015
18-22 Mar 2015 —

RoCKin Camp 2015 (Peccioli, Italy)

, where the Mbot platform (nicknamed MORDOMO for MOnarch Robot for DOMestic Operations) was demonstrated in the intelligent home of ECHORD++ RIF at U. Pisa's Service Robotics and Ambient Assisted Living Lab, winning the

RoCKIn@Home Benchmarking Award

.
2014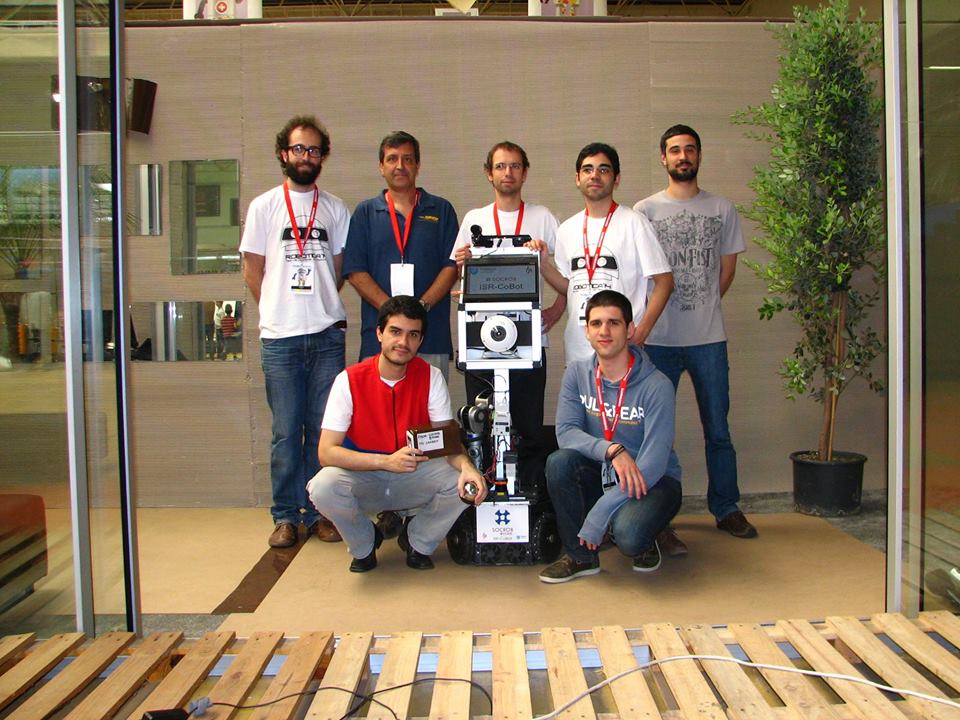 2013
28-30 June 2013 —

RoboCup 2013

(Eindhoven, Netherlands), where SocRob participated with TWO teams:

SocRob MSL

in the Middle-Size League (MSL) and

SocRob Rescue

in the Robot Rescue League (RRL).